WE HAVE PICTURES OF YOU IN BED WITH THE BOSS's DAUGHTER. IF WE DON'T SEE $1,000,000 IN CASH IN THREE DAYS WE'LL SEND THOSE PIX TO DADDY. WON'T THAT BE FUN!?
And so begins Mark Sterling's descent into mysticism, murder, tales of murder, and an ingenius plan to take over his Microsoft-like corporation.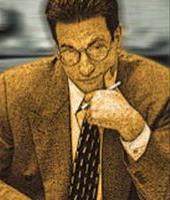 HE STORY PLOT
Mysterious, cryptic emails arrive on Mark's secure iPhone with a link to a website on which he discovers a video for sale that shows him in bed with his boss's deceased daughter — and instructions to pay a million dollars in blackmail.
According to the national Stack Rankings, Mark Sterling is one of the top IT sales executives in America. He's also the most sought after model in Cleveland.
As part of his job at Milligan Systems, Mark is field testing a Beta version of SAM, a sentient email/texting system that emulates the thinking pattern and decision-making parameters of the device owner, enabling SAM to automatically delete unwanted messages, create and send appropriate boilerplate replies, and generate a daily of list of messages that need personal attention by Mark.
But someone unknown is paying close attention to Mark. When he attends a party on a motor yacht thrown by an NFL Cornerback, he is attacked and almost killed by an unknown assailant.
The stakes are high and he has everything to lose!
Our Story So Far . . .
Mark and Lisa have just returned from trying to lose a million dollars at a casino in Windsor, Ontario. Instead, they were only able to lose $20,000 while Lisa, having  been baned for being drunk and outrageous, skipped out in the middle of the night to another casino and managed to win $100,000.
Their inability to follow the blackmailer's instructions has them ordered to meet —  cash in hand — in an abandoned night club in the heart of Cleveland's Little Italy.
As usual for the pair, nothing goes as planned.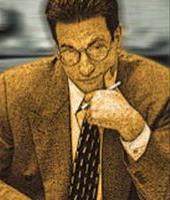 © 2023 LS Publishing | website martinDESIGN.info